My Blog
Posts for: January, 2019
By John Conness, DDS, FAGD, FICOI, DICOI
January 16, 2019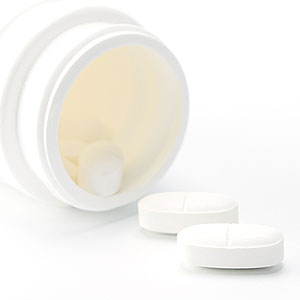 Like other healthcare providers, dentists have relied for decades on the strong pain relief of opioid (narcotic) drugs for patients after dental work. As late as 2012, doctors and dentists wrote over 250 million prescriptions for these drugs. Since then, though, those numbers have shrunk drastically.
That's because while effective, drugs like morphine, oxycodone or fentanyl are highly addictive. While those trapped in a narcotic addiction can obtain drugs like heroine illicitly, a high number come from prescriptions that have been issued too liberally. This and other factors have helped contribute to a nationwide epidemic of opioid addiction involving an estimated 2 million Americans and thousands of deaths each year.
Because three-quarters of opioid abusers began their addiction with prescription pain medication, there's been a great deal of re-thinking about how we manage post-procedural pain, especially in dentistry. As a result, we're seeing a shift to a different strategy: using a combination of non-steroidal anti-inflammatory drugs (NSAIDs), particularly ibuprofen and acetaminophen, instead of a prescribed narcotic.
These over-the-counter drugs are safer and less costly; more importantly, though, they don't have the high addictive quality of an opioid drug. A 2013 study published in the Journal of the American Dental Association (JADA) showed that when two NSAIDs were used together, the pain relief was greater than either drug used individually, and better than some opioid medications.
That's not to say dentists no longer prescribe opioids for pain management following dental work. But the growing consensus among dental providers is to rely on the double NSAID approach as their first-line therapy. If a patient has other medical conditions or the NSAIDs prove ineffective, then the dentist can prescribe an opioid instead.
There's often hesitancy among dental patients on going this new route rather than the tried and true opioid prescription. That's why it's important to discuss the matter with your dentist before any procedure to see which way is best for you. Just like you, your dentist wants your treatment experience to be as pain-free as possible, in the safest manner possible.
If you would like more information on how dentists are safely managing pain in dental care, please contact us or schedule an appointment for a consultation.
By John Conness, DDS, FAGD, FICOI, DICOI
January 06, 2019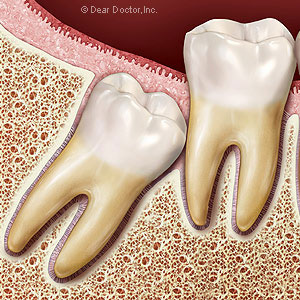 As permanent teeth gradually replace primary ("baby") teeth, most will come in by early adolescence. But the back third molars—the wisdom teeth—are often the last to the party, usually erupting between ages 18 and 24, and the source of possible problems.
This is because the wisdom teeth often erupt on an already crowded jaw populated by other teeth. As a result, they can be impacted, meaning they may erupt partially or not at all and remain largely below the gum surface.
An impacted tooth can impinge on its neighboring teeth and damage their roots or disrupt their protective gum attachment, all of which makes them more susceptible to tooth decay or periodontal (gum) disease. Impacted teeth can also foster the formation of infected cysts that create areas of bone loss or painful infections in the gums of other teeth.
Even when symptoms like these aren't present, many dentists recommend removing the wisdom teeth as a preemptive measure against future problems or disease. This often requires a surgical extraction: in fact, wisdom teeth removal is the most common oral surgical procedure.
But now there's a growing consensus among dentists that removing or not removing wisdom teeth should depend on an individual's unique circumstances. Patients who are having adverse oral health effects from impacted wisdom teeth should consider removing them, especially if they've already encountered dental disease. But the extraction decision isn't as easy for patients with no current signs of either impaction or disease. That doesn't mean their situation won't change in the future.
One way to manage all these potentialities is a strategy called active surveillance. With this approach, patient and dentist keep a close eye on wisdom teeth development and possible signs of impaction or disease. Most dentists recommend carefully examining the wisdom teeth (including diagnostic x-rays and other imaging) every 24 months.
Following this strategy doesn't mean the patient won't eventually have their wisdom teeth removed, but not until there are clearer signs of trouble. But whatever the outcome might be, dealing properly with wisdom teeth is a high priority for preventing future oral health problems.
If you would like more information on wisdom teeth and their potential impact on dental health, please contact us or schedule an appointment for a consultation. You can also learn more about this topic by reading the Dear Doctor magazine article "Wisdom Teeth: Coming of Age May Come with a Dilemma."