My Blog
Posts for: September, 2017
By John Conness, DDS, FAGD, FICOI, DICOI
September 27, 2017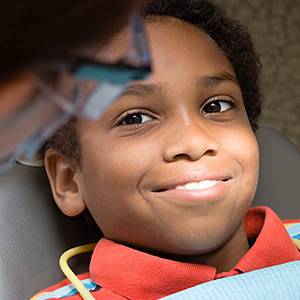 Even though baby teeth are not meant to last forever, they serve some very important functions for the time they are around. Healthy baby teeth allow your child to bite and chew food, articulate sounds correctly during speech, and, of course, to smile! They also help guide the permanent teeth, which will one day replace them, into proper alignment. So it's important to take good care of them while they're here. Let's answer some frequently asked questions about pediatric dentistry.
Can I get my teeth cleaned while I'm pregnant?
Yes — and you should! Both the American Dental Association and the American Congress of Obstetricians and Gynecologists recommend that women keep up with their regular schedule of dental cleanings and exams during pregnancy. Not doing so can allow disease-causing oral bacterial to flourish, which can be a health risk for both the expectant mother and her fetus.
Do infants need their teeth brushed?
Yes, it's important to start a daily oral hygiene routine as soon as the first baby tooth appears — usually sometime between six and nine months of age. Use a very soft-bristled child-sized toothbrush and just a smear of fluoride toothpaste (the size of a grain of rice). When your child turns 3, increase the amount of fluoride toothpaste to the size of a pea.
When should I take my child in for her first dental appointment?
The answer to this one may surprise you: All children should see a dentist by the age of 1. Early dental visits get children accustomed to having their mouths examined and their teeth cleaned. Establishing this healthy habit early will go a long way toward promoting a lifetime of good oral health.
Should I worry that my child sucks his thumb?
That depends on how old he is. Thumb sucking is a normal, comforting habit for babies and toddlers. Most outgrow it by the time they are 4. But kids who don't are at increased risk for orthodontic issues later on. If your child seems unable to break the habit, let us know; we can give you more detailed recommendations at your next appointment.
What can I do to prevent my children from getting cavities?
Make sure your children have an effective daily oral hygiene routine that includes brushing with fluoride toothpaste twice a day and flossing at least once per day. If they are too young to do a good job by themselves, help them complete these important tasks. Keep their sugar consumption as low as possible; pay particular attention to beverages — soda, sports drinks and even 100 % natural fruit juices can all promote tooth decay. We can offer individualized advice on fighting cavities, and even provide fluoride treatments and dental sealants for extra protection against cavities. So don't forget to bring your child in to the dental office for regular exams and cleanings!
If you would like more information about caring for your child's teeth, please contact us or schedule an appointment for a consultation.
By John Conness, DDS, FAGD, FICOI, DICOI
September 12, 2017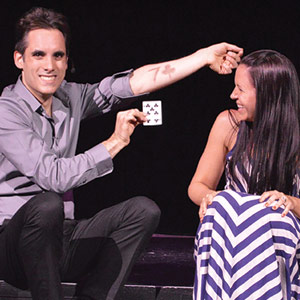 Magician Michael Grandinetti mystifies and astonishes audiences with his sleight of hand and mastery of illusion. But when he initially steps onto the stage, it's his smile that grabs the attention. "The first thing… that an audience notices is your smile; it's what really connects you as a person to them," Michael told an interviewer.
He attributes his audience-pleasing smile to several years of orthodontic treatment as a teenager to straighten misaligned teeth, plus a lifetime of good oral care. "I'm so thankful that I did it," he said about wearing orthodontic braces. "It was so beneficial. And… looking at the path I've chosen, it was life-changing."
Orthodontics — the dental subspecialty focused on treating malocclusions (literally "bad bites") — can indeed make life-changing improvements. Properly positioned teeth are integral to the aesthetics of any smile, and a smile that's pleasing to look at boosts confidence and self-esteem and makes a terrific first impression. Studies have even linked having an attractive smile with greater professional success.
There can also be functional benefits such as improved biting/chewing and speech, and reduced strain on jaw muscles and joints. Additionally, well-aligned teeth are easier to clean and less likely to trap food particles that can lead to decay.
The Science Behind the Magic
There are more options than ever for correcting bites, but all capitalize on the fact that teeth are suspended in individual jawbone sockets by elastic periodontal ligaments that enable them to move. Orthodontic appliances (commonly called braces or clear aligners) place light, controlled forces on teeth in a calculated fashion to move them into their new desired alignment.
The "gold standard" in orthodontic treatment remains the orthodontic band for posterior (back) teeth and the bonded bracket for front teeth. Thin, flexible wires threaded through the brackets create the light forces needed for repositioning. Traditionally the brackets have been made of metal, but for those concerned about the aesthetics, they can also be made out of a clear material. Lingual braces, which are bonded to the back of teeth instead of the front, are another less visible option. The most discrete appliance is the removable clear aligner, which consists of a progression of custom-made clear trays that reposition teeth incrementally.
How's that for a disappearing act?!
If you would like more information about orthodontic treatment please contact us or schedule an appointment for a consultation. You can also learn more about the subject by reading the Dear Doctor magazine article "The Magic of Orthodontics."