My Blog
Posts for: February, 2017
By John Conness, DDS, FAGD, FICOI, DICOI
February 13, 2017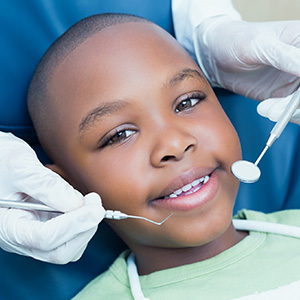 The best way to prevent dental visit anxiety in your children is start those visits around their first birthday, and continue with them through childhood. Age One visits are the best way to ensure they're comfortable with the dentist now and that they'll continue the habit into adulthood.
But in spite of your best efforts and those of your dental provider, there's no guarantee your child won't experience dental visit anxiety at some point. If that happens, we recommend conscious sedation.
Conscious sedation is the use of certain medications to help a patient relax. It's not the same as anesthesia, which eliminates pain by numbing tissues (local anesthesia) or inducing unconsciousness (general anesthesia). During conscious sedation a patient remains awake or at the most in a dream-like state, can still respond to touch or verbal commands, and although monitored doesn't require assistance in heart or lung function.
We can induce this relaxed state in a number of ways: orally, with medication given by mouth a short time before the visit; intravenously, the medication delivered through a drip directly into the bloodstream; or by inhalation, usually nitrous oxide gas mixed with oxygen and delivered by mask.
Oral sedation is the most common. On the day of the procedure, we'll give your child one or more sedative drugs, usually in syrup form. For best results we advise they eat a low-fat dinner the night before and not eat or drink any food or liquid afterward. We typically use Midazolam and Hydroxyzine, both of which are proven safe and fast acting.
During the procedure, we'll also assign a team member to monitor their vital signs while they're under the influence of the drugs. We may also employ special positioning or immobilization equipment to keep movement to a minimum.
After the procedure, we'll continue to monitor vitals until they return to pre-sedation levels. The child should remain home the rest of the day to rest and return to school the next day.
Conscious sedation is regulated by states: providers must be trained and licensed to administer sedation drugs with continuing education requirements. Even so, the use of sedation for children is becoming more widespread and helps to safely ensure they're getting the dental care they need.
If you would like more information on comfortable dentistry for children, please contact us or schedule an appointment for a consultation. You can also learn more about this topic by reading the Dear Doctor magazine article "Sedation Dentistry for Kids."
By John Conness, DDS, FAGD, FICOI, DICOI
February 05, 2017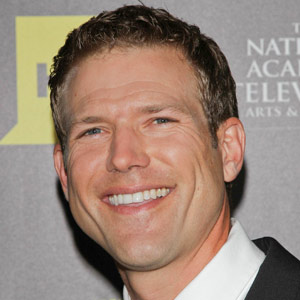 Are bleeding gums something you should be concerned about? Dear Doctor magazine recently posed that question to Dr. Travis Stork, an emergency room physician and host of the syndicated TV show The Doctors. He answered with two questions of his own: "If you started bleeding from your eyeball, would you seek medical attention?" Needless to say, most everyone would. "So," he asked, "why is it that when we bleed all the time when we floss that we think it's no big deal?" As it turns out, that's an excellent question — and one that's often misunderstood.
First of all, let's clarify what we mean by "bleeding all the time." As many as 90 percent of people occasionally experience bleeding gums when they clean their teeth — particularly if they don't do it often, or are just starting a flossing routine. But if your gums bleed regularly when you brush or floss, it almost certainly means there's a problem. Many think bleeding gums is a sign they are brushing too hard; this is possible, but unlikely. It's much more probable that irritated and bleeding gums are a sign of periodontal (gum) disease.
How common is this malady? According to the U.S. Centers for Disease Control, nearly half of all  Americans over age 30 have mild, moderate or severe gum disease — and that number increases to 70.1 percent for those over 65! Periodontal disease can occur when a bacteria-rich biofilm in the mouth (also called plaque) is allowed to build up on tooth and gum surfaces. Plaque causes the gums to become inflamed, as the immune system responds to the bacteria. Eventually, this can cause gum tissue to pull away from the teeth, forming bacteria-filled "pockets" under the gum surface. If left untreated, it can lead to more serious infection, and even tooth loss.
What should you do if your gums bleed regularly when brushing or flossing? The first step is to come in for a thorough examination. In combination with a regular oral exam (and possibly x-rays or other diagnostic tests), a simple (and painless) instrument called a periodontal probe can be used to determine how far any periodontal disease may have progressed. Armed with this information, we can determine the most effective way to fight the battle against gum disease.
Above all, don't wait too long to come in for an exam! As Dr. Stork notes, bleeding gums are "a sign that things aren't quite right." Â If you would like more information about bleeding gums, please contact us or schedule an appointment. You can read more in the Dear Doctor magazine article "Bleeding Gums." You can read the entire interview with Dr. Travis Stork in Dear Doctor magazine.