My Blog
Posts for: November, 2016
By John Conness, DDS, FAGD, FICOI, DICOI
November 22, 2016
Eating disorders cause more than psychological harm. The binge-purge cycle of bulimia or the self-starvation patterns of anorexia can also injure the physical body, especially the mouth.
For example, nine in ten people with bulimia will experience tooth enamel erosion from stomach acid entering the mouth from induced vomiting. Although purging is less frequent with anorexic patients, one in five will also develop erosion.
An eating disorder isn't the only reason for enamel erosion: you can have high acid levels from over-consuming sodas, energy drinks or certain foods, or not properly brushing and flossing every day. But erosion related to an eating disorder does produce a distinct pattern in the teeth. When a person vomits, the tongue moves forward and presses against the bottom teeth, which somewhat shields them from acid contact. This can create less erosion in the lower front teeth than in others.
Eating disorders can cause other oral effects. Stomach acid contact can eventually burn and damage the mouth's soft tissues. The salivary glands may become enlarged and cause puffiness along the sides of the face. The use of fingers or other objects to induce gagging can injure and redden the back of the throat, the tongue and other soft tissues.
It's important to stop or at least slow the damage as soon as possible. To do so requires both a short– and long-term strategy. In the short-term, we want to neutralize mouth acid as soon as possible after it enters the mouth, especially after purging. Rather than brushing, it's better to rinse out the mouth with water or with a little added baking soda to neutralize the acid. This will at least help reduce the potential damage to enamel.
In the long-term, though, we need to address the disorder itself for the sake of both the person's overall well-being and their oral health. You can speak with us or your family physician about options for counseling and therapy to overcome an eating disorder. You may also find it helpful to visit the website for the National Eating Disorders Association (nationaleatingdisorders.org) for information and a referral network.
If you would like more information on how eating disorders can affect health, please contact us or schedule an appointment for a consultation. You can also learn more about this topic by reading the Dear Doctor magazine article "Bulimia, Anorexia & Oral Health."
By John Conness, DDS, FAGD, FICOI, DICOI
November 07, 2016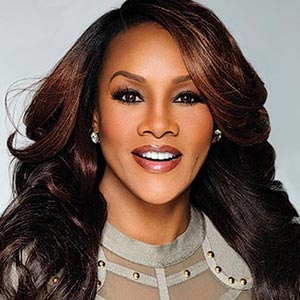 What's an actor's most important feature? According to Vivica A. Fox, whose most recent big-screen role was in Independence Day: Resurgence, it's what you see right up front.
"On screen, your smile and your eyes are the most inviting things that bring the audience in" she said. "Especially if you play the hot chick."
But like lots of people, Vivica reached a point where she felt her smile needed a little help in order to look its best. That's when she turned to a popular cosmetic dental treatment.
"I got veneers years ago," Ms. Fox told Dear Doctor magazine in a recent interview, "just because I had some gapping that probably only I noticed."
What exactly are dental veneers? Essentially, they are thin shells of lustrous porcelain that are permanently attached to the front surfaces of the teeth. Tough, lifelike and stain-resistant, they can cover up a number of defects in your smile — including stains, chips, cracks, and even minor spacing irregularities like the ones Vivica had.
Veneers have become the treatment of choice for Hollywood celebs — and lots of regular folks too — for many reasons. Unlike some treatments that can take many months, it takes just a few appointments to have veneers placed on your teeth. Because they are custom made just for you, they allow you to decide how bright you want your smile to be: anywhere from a natural pearly hue to a brilliant "Hollywood white." Best of all, they are easy to maintain, and can last for many years with only routine care.
To place traditional veneers, it's necessary to prepare the tooth by removing a small amount (a millimeter or two) of its enamel surface. This keeps it from feeling too big — but it also means the treatment can't be reversed, so once you get veneers, you'll always have them. In certain situations, "no-prep" or minimal-prep veneers, which require little or no removal of tooth enamel, may be an option for some people.
Veneers aren't the only way to create a better smile: Teeth whitening, crowns or orthodontic work may also be an alternative. But for many, veneers are the preferred option. What does Vivica think of hers?
"I love my veneers!" she declared, noting that they have held up well for over a decade.
For more information about veneers, please contact us or schedule an appointment for a consultation.