My Blog
Posts for: August, 2015
By John Conness, DDS, FAGD, FICOI, DICOI
August 20, 2015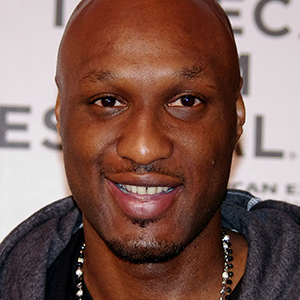 Professional basketball player Lamar Odom is sometimes known as "the candyman" because of his notorious fondness for sweets. But when his sweet tooth finally caught up with him — in the form of a mouthful of decayed teeth — the six-foot-ten-inch, 230-pound hoops star admitted that he had been avoiding treatment… because he was afraid of going to the dentist!
It took two Kardashians (Khloe and Kim) and a painful toothache to finally persuade Odom to sit in the chair. Once he did, it was found that he needed a root canal, a wisdom tooth extraction, and several fillings. Yet the fretful forward sailed through the whole set of procedures in a single visit, and walked out with a big smile afterward. How did his dentists make that happen?
Put it down to the "magic" of sedation dentistry. With anxiety-relieving medications that can be delivered orally (in pill form or by gas) or intravenously (into the bloodstream), the techniques of sedation dentistry can help even the most fearful patients get the dental care they need. That's good news for about 50 percent of the population, who admit they're at least somewhat afraid of the dentist — and even better for the 15 percent who avoid dental care completely due to their fear.
Dentists have a number of ways to ease apprehensive patients through a dental visit. An oral anti-anxiety drug can be given in pill form about an hour beforehand. Nitrous oxide (sometimes called "laughing gas"), which is administered by a mask placed over the mouth or nose, may also be used to relieve anxiety. The calming effects of these medications help make any nervousness melt away — and in many circumstances, mild sedation is all that's needed to ease the fear.
For lengthier or more complex procedures, intravenous (IV) sedation may be recommended. Unlike deeper (unconscious) sedation, IV sedation doesn't cause "sleep." Instead, it puts you in a comfortable semi-awake state, where you can still breathe on your own and respond to stimuli… but without feeling any anxiety. And when the procedure is over, you probably won't have any memory of it at all.
IV sedation can be administered by dentists who are specially trained and equipped with the proper safety equipment. While sedation is being provided, you will be monitored at all times by a dedicated staff member; when it's over, you will rest for a while as the medication quickly wears off. Then (as is the case with oral sedation), you'll need another person to give you a ride home.
Does sedation dentistry really work? Lamar Odom thinks so. "I feel so much better," he said when his 7-hour procedure was over. "I feel like I accomplished something."
If you would like more information about sedation dentistry, please contact us or schedule an appointment. You can learn more by reading the Dear Doctor magazine article "Oral Sedation Dentistry."
By John Conness, DDS, FAGD, FICOI, DICOI
August 05, 2015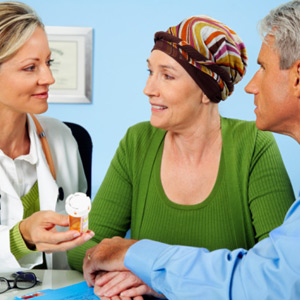 As a cancer patient, you know how important radiation and chemotherapy are to overcoming the disease. But these treatments often come at a price to other aspects of your health, including your teeth and gums if the treatment target includes the head or neck regions.
Radiation and chemotherapy are effective because they target and destroy cancer cells. Unfortunately, they may also kill non-cancerous, healthy cells; in the mouth, for example, they can damage the cells in the salivary glands and disrupt their ability to produce adequate saliva flow, leading to xerostomia (dry mouth).
This could seriously affect your teeth's protective enamel shell. As we eat or drink, our mouth's pH level can become too acidic. Acid is your enamel's primary enemy because it causes the minerals in the enamel to soften and dissolve (de-mineralization). Saliva neutralizes acid and replaces much of the enamel's minerals.
Without adequate saliva flow, the enamel will tend to erode over time. You can further aggravate the situation if you routinely consume acidic foods and drinks, like sipping energy drinks or soda during the day. Once the enamel is gone it can't be replaced naturally, and the teeth will be in serious danger of tooth decay and eventual loss of function and appearance.
To avoid these consequences you should take steps during cancer treatment to reduce your risk for xerostomia or other unhealthy mouth conditions: limit your consumption of acidic foods and beverages; use mouth rinses to counteract acidity and inhibit bacterial growth; and promote saliva flow through medication.
It may be, though, that enamel erosion and subsequent tooth damage is unavoidable. In this case, you may need to consider restorative options with artificial crowns or other cosmetic enhancements — not only to improve your appearance but also to protect your natural teeth from further damage.
Before considering the latter, you should undergo a complete dental examination to assess your condition and make sure you have adequate bone and gum support, and any dental disease under control. From here, we can go about restoring the attractive smile that may have faded during your battle with cancer.
If you would like more information on oral care during and after cancer treatment, please contact us or schedule an appointment for a consultation.